HAND CLEANER
All Natural and Environmentally Friendly Hand Cleaner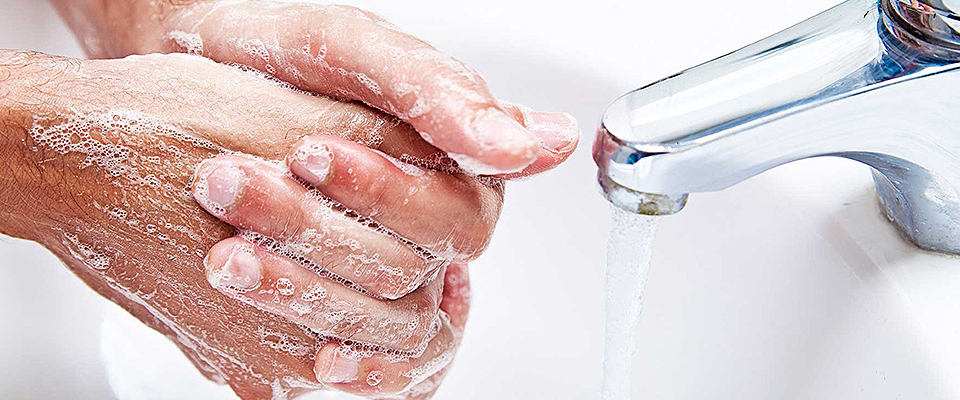 A Natural, Industrial Strength Cleaner That Removes Grease and Grime Without Harmful Chemicals That Can Irritate Skin
A New Concept in Cleaning
EcoStar Hand Cleaner is intended for commercial use to replace soaps and harmful chemical cleaners currently used to clean grease and grime from hands. It works well with hot or cold wash or rinse without harm to skin. Unlike most cleaners, ecoStar Hand Cleaner effectively removes the grease and grime faced by repair industry customers without the exposure to chemical irritants. EcoStar Hand Cleaner reaches into the pores and aids in the emulsification of oils and grease while also eliminating certain organic stains. It requires no special disposal treatment, and is a non-hazardous material. It is 100% environmentally friendly.
---
Product Details
Thoroughly Cleans Skin: Penetrates pores, bringing grease and grime to the surface to be washed away
Leaves No Residue: Skin is left clean and fresh
Easy to Use: Can be sprayed or wiped on, or dipped, and rinses quickly and easily
Pleasant Odor: No irritating fumes, no disinfectant or chemical odors in workplace
Economical and Convenient: Saves our customers time and money
Nonflammable and Long Shelf Life: Safely used around open flames, store below 110°F in shade in sealed container
All Natural Ingredients: No phosphates, no nitrates, no VOCs, and no flash point
Safe for People and the Environment: Nontoxic and non-irritating to humans, animals, marine life and plants
Applications
Cleaning Hands or Skin: Spray, wipe or dip to fully coat skin surface. For very greasy or heavily stained hands or skin, keep on the skin moist for about a minute. Rinse well with clean water to remove grime. If drying of the skin occurs, apply lotion.
Dilution Guidelines
Cleaning Hands or Skin: Use full strength ecoStar Hand Cleaner as a spray, wipe or dip to fully coat skin surface.
Physical Properties
Form: Liquid
pH: 5.0-6.0
Specific Gravity: 1.02
Appearance: Dark Brown
Boiling Point: Water
Flash Point: None
Shelf Life: 5+ Years*
Fuming Properties: None
Biodegradable: Yes
* if kept in sealed container, stored in shade and not exposed to extreme heat (over 110°F) for prolonged periods of time.