Better Technology
10 Reasons Why Clear Currents is Better
Our products are where the EPA wants to be. We have no toxic components, no VOC's without any phosphates and no flashpoint. Most of the citrus cleaners have a flashpoint so although they don't work well today, they WILL be banned in the future.
Clear Currents actually digest some of the soiled materials. Most cleaners spread the grease, dirt and soil over the surface AT BEST. Our product dissolves the grease, dirt and soil to a rag.
Most environmentally safe products cost more then standard industrial strength cleaners. We are eco-friendly and generally offer a savings of about 20%.
Clear Currents doesn't use any harsh chemicals that can strip finishes and is 100% biodegradable saving time and money in refinishing and storage costs.
Our products eliminates the kinds of grease and build-up where pests and bugs live and breed.
SeaStar agricultural products use less water by an average of 20% which save time money and runoff into the ocean.
Surfaces dry faster. With carpets no Wick effect. Most carpet cleaners the dirt goes to the carpet pad. Carpet appears clean at first until the wick effect starts pulling dirt up from where all the grime ended up.
Our products are MADE IN THE USA.
Our products are simple to use, less to buy and store and safe for your staff with no complicated formulas to learn.
Our products do not cross contaminate other products.
---
Smarter, Cost-effective, and Eco-friendly
Unlike other eco-friendly companies who tout their 'greenness' because their products can't compete on any other metric, Clear Currents is an industry leader in price, performance, and effectiveness. Even better, Clear Currents products are not only safer for the environment, but actually help repair it!

Clear Currents products are unmatched in their agricultural use. Our kelp-based products enrich soil, increase crop yield, renew damaged croplands, and reduce pests – with no risk to water tables, agricultural workers, or consumers.

As an Eco Solutions Partner, Clear Currents delivers real solutions to our customers so they have viable green products that meet their specific needs. Made from the abundant resource of kelp and other organic materials, our products are creating a cleaner world. From food service and food processing, to wastewater treatment and heavy degreasing, from tree fruits to row crops, our products are revolutionary.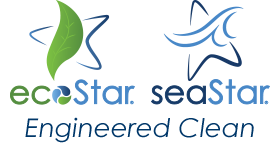 ---
Did You Know?
Quality of soil is degrading due to deforestation and the incidence of floods, hurricanes, storms and droughts will increase. This will adversely affect farming and cultivation.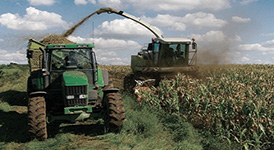 ---
Social Media
Visit us on Facebook, follow us on Twitter or subscribe to our YouTube page.
Contact Us
To contact ClearCurrents please send all inquiries to info@clearcurrents.com. Or call us at 877-224-6373.